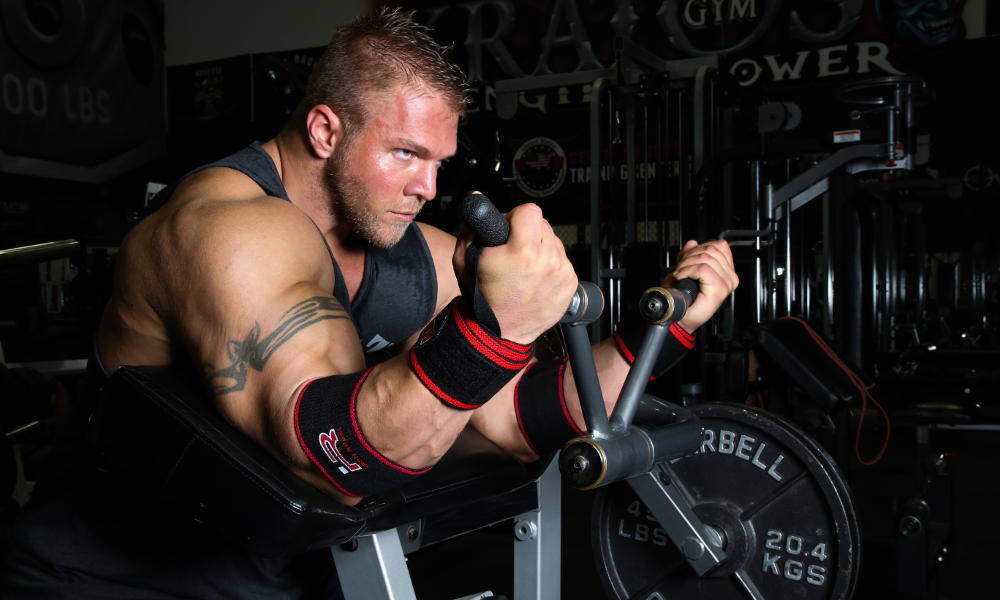 Height: 5'11
Weight: Competition Weight 255/offseason 290lbs
Hometown: Saint John, Indiana
Current Location: Saint John, Indiana
Occupation: resistance training specialist/dietician/online coach
Contact: brandonbeckrich@gmail.com
How did you start competing in your sport and how long have you been competing?
My first competition was at age 19 as a light heavyweight 186lbs, which I won the teen overall and took second in the open. I'm 33 now, started at 19. . . Carry the 1… so 14yrs I've been competing!
What is your favorite type of training right now?
I've always had my own methods and techniques and been exceptional with mechanics and execution which have all played a role in the way I've trained. For the most part I've been a volume trainer, but as of recently I've tapped into a much heavier training regiment with higher frequency as well. And I'm loving it.
What is your supplement routine?
Pre workout has been 1 scoop Speed force / 1 scoop ketofactor! Big days I'll add a scoop of Arc! Depending on what I'm training will determine my intra but it's always Adamantium Aminos with either KetoFactor or RecoveryFactor. I'm not a huge advocate of fat burners off-season but I'll admit I throw in Lypocalypse on occasion for energy when I'm dragging glutes.
What is your Favorite Cheat Food?
If it has to be one, I love a good burger. Otherwise, sushi, and cereal rank top 3.
What is your Favorite Diet Food?
Steak or beef, I could eat that every meal never gets old. Bison and jasmine white rice with spinach is my favorite prep meal tho
What is your Favorite Exercise in the Gym?
Idk that I have a favorite specifically, but I hate arms… so anything outside of that I'd say I love doing.
What's in your gym bag?
Headphones, belt, Iron Rebel wrist/knee wraps and sleeves, gummy bears, and a bunch of other random shit it's worse than any woman's purse I need to clean it out
What do you like to do outside of the gym?
Being that I work in a gym that's not often but I love hangin out with my wife and son, and my pups!
What is your biggest gym pet peeve?
I have a 63 way tie for first, but one of them is when people grunt EVERY rep when ya know damn well it's not that heavy.